<< Back to Local Community Information
It's happening in Northern Colorado! Here are fun things to do in March...
Fort Collins
|
Loveland
|
Greeley
|
Windsor
|
Johnstown
|
Estes Park
Great Plates of Downtown ~ Fort Collins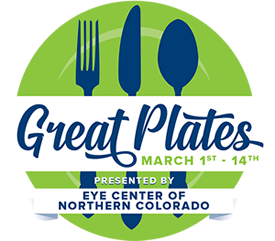 March 1 - 14, 2020
Location: Downtown
Website:
downtownfortcollins.com
From March 1st – 14th, the Downtown Fort Collins Business Association's award-winning dining promotion and fundraiser comes to life in Old Town Fort Collins! Great Plates presented by Eye Center of Northern Colorado is a celebration of the Downtown dining community and highlights restaurants offering $25 dinner specials! In addition, 100% of donation proceeds from this community culinary celebration benefit the Food Bank for Larimer County. Now in its 15th year, the promotion has become the Food Bank for Larimer County's largest external fundraiser with over $111,777 being donated in 2019.
Old Town Irish Party ~ Fort Collins
March 14, 2020
Time: 11:00 AM - 4:00 PM
Location: Old Town Square
Website:
visitftcollins.com
Get your green on, grab a beer and enjoy an afternoon of live music as Old Town Square is transformed into a "green beer garden" courtesy of High Country Beverage and Odell Brewing! Plan to spend the entire day in Old Town as you'll want to stay close to the stage to delight yourselves to the sounds of The High Road Home, Kerry Pastine & The Crime Scene and Guerrilla Fanfare. The event hours are 11:00 am – 4:00 pm. Sláinte!
Spring Equinox 1/2 Marathon & 5K ~ Fort Collins
March 22, 2020
Location: Both races start & finish at The Biergarten @ Anheuser-Busch Brewery
Website:
equinoxhalfmarathon.com
Celebrate the Spring Equinox with an early season race! Scenic country roads through rolling farmlands make for a great spring half marathon! The course is a mix of paved & dirt roads rolling along the foothills of Fort Collins. Races start & finish at The Biergarten at Anheuser-Busch Brewery. Featuring a great indoor venue at The Biergarten to enjoy post-race food, beer, live music and awards.
2020 Summer Camp & Activities Fair ~ Loveland
March 7, 2020
Time: 10:00 AM - 1:00 PM
Location: Outlets at Loveland
Website:
visitlovelandco.org
Are you looking for something your kids can enjoy this summer? Soccer, baseball, music, or dance. Maybe they need a bit of tutoring or training? Maybe you just want your kids to have fun and expand their education while you are at work?
If this is you, we invite you to join us for the Fort Collins – Loveland Macaroni Kid Summer Camp and Activities Fair! If you are you looking for something for your kids to do this summer, drop in on the Macaroni Kid Summer Camp Fair for a one stop to shop and compare a variety of camps for your child. Come meet several local camps and programs face to face and find your child's perfect fit! There will be camps and local resources from our community offering everything from Adventure, Music, Sports, Cognitive, Educational and much more!
Your kids will be able to get their face painted, do an activity at almost every booth, and of course we will have light refreshments!
Irish Olympics ~ Loveland
March 14, 2020
Time: 2:00 PM - 6:00 PM
Location: Grimm Brothers Brewhouse
Website:
visitlovelandco.org
Join us for the 3rd annual Irish Olympics. We've got a couple of new fun games this year in addition to some of the favorites of the past 2 years. Events this year will include: Irish Family Feud, Lucky Cornhole, Keg Curling, Hammerschlagen, Whiskey Barrel Roll, and Lucky Charms Race. Sign up early in the taproom to ensure you have a spot, we can only allow so many teams in order to make it through all of the events.
Shop Local Saturday ~ Loveland
March 28, 2020
Location: Downtown Loveland
Website:
visitlovelandco.org
Shop Local Saturdays are EVERY LAST Saturday on the month hosted by retail shops in Downtown Loveland. Visit local retailers this day for a free gift!
District 6 & Friends Arts Walk ~ Greeley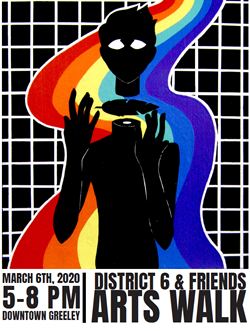 March 6, 2020
Time: 5:00 PM - 8:00 PM
Location: Tointon Gallery
Website:
greeleycalendar.com
The Tointon Gallery is hosting Greeley High School Students' artwork as part of the annual District 6 & Friends Arts Walk celebrating "Youth Art Month." Artwork will be up until February 28 through March 13. Don't miss the First Friday reception and art walk at various Downtown Greeley locations on March 6.
The Tointon Gallery presents over ten changing shows annually to provide enjoyment, education and to encourage dialogue around art. To learn more about the City of Greeley's public art programs, visit GreeleyArt.com.
Blarney on the Block ~ Greeley
March 14, 2020
Time: 2:00 PM - 7:00 PM
Location: 9th Street Plaza
Website:
greeleycalendar.com
Enjoy a St. Patrick's Day celebration in Downtown Greeley. Blarney on the Block is full of small-town and family-friendly fun! Avoid the crazy crowds in other big cities and come to a celebration where the whole family can relax and have fun outside together.
The event starts at 2 p.m. with Irish Step Dancing followed by our annual "First National Bank Blarney Parade" at 2:30. Everyone can join! On the 9th St plaza, you'll enjoy the bagpipes and drums of the Caledonia Pipe and Drum Band again, followed by Irish music on the 9th Street Stage with "Juice of the Barley" and Go-Cup on 9th Street. There will be kid's activities, face painting, a photo booth with props, and more!
Team Up To Clean Up ~ Greeley
March 27, 2020
Location: Greeley City Hall
Website:
greeleycalendar.com
Come join your fellow students from UNC and Aims in a joint service day! Students from both UNC and Aims will be working together on different service projects throughout the City of Greeley. Help the City of Greeley Museums with the garden at Centennial Village Museum, help your neighbors with home-maintenance and yard cleanup and work with Poudre Trails to maintain some of the amazing trails around Greeley. Other clean up locations include Linn Grove Cemetery, Highland Hills and Boomerang Links golf courses and the 24 natural areas in Greeley. Volunteer shifts are 2 hours long and run from 9 am-11 am, 11 am-1 pm, 1 pm-3 pm.
Volunteers will meet at City Hall (1000 10th Street) before their shift to check-in, pick up their volunteer shirts and any tools they'll need and grab some snacks before they head out to their service site!
First Friday-Art that POPS! ~ Windsor-Severance
March 6, 2020
Time: 6:00 PM - 8:00 PM
Location: Art & Heritage Center
Website:
recreationliveshere.com
Celebrate the final weeks of Print Renaissance with an interactive exploration of three-dimensional art! Enjoy live music from a local musician, fun snacks and drinks, free beer for adults 21+, and an art project for kids and kids at heart. View artist Red Grooms' Ruckus Taxi, a 3D print of a whimsical taxi, and then create your own 3D pop-up work of art.
Indoor Fun Triathlon ~ Windsor-Severance
March 21, 2020
Time: 8:00 AM - 12:00 PM
Locations: Windsor Community Recreation Center
Website:
windsorgov.com
We're bringing the triathlon experience indoors to you in just one hour. Our indoor triathlon will consist of 20 minutes of swimming, 20 minutes on a stationary bike and 20 minutes around our elevated track for as many laps you can run, walk or crawl. NEW! Participants ages 8-11 can compete in a 30-minute version with 10-minute swimming, biking and running segments. Children 8-11 can be registered for $16 and ages 12 and up are $32. Registration ends March 14. Contact 970-674-3529 or rstefanich@windsorgov.com for questions.
3rd Annual Poudre Pour ~ Windsor-Severance
March 28, 2020
Time: 2:00 PM - 6:00 PM
Location: Boardwalk Park
Website:
poudreheritage.org
The Poudre Heritage Alliance is happy to announce we are hosting the 3rd Annual POUDRE POUR on March 28, 2020 from 2-6pm at Boardwalk Park in Windsor, CO to highlight the major ingredient that makes beer and other beverages so tasty…WATER from the Poudre River!
The Poudre Pour raises awareness about local water issues and brings community members together to celebrate our Poudre River heritage and our most important natural resource: water. It includes an afternoon of FUN and LEARNING with tastings from 16 Northern Colorado breweries and distillers, gourmet paired appetizers, presentations on the many facets of "water issues" in Northern Colorado, fun and educational activities for kids, live Blues music w/ the Grace Kuch Band, costumed docents in historic cabins, and more!
Proceeds will benefit the Poudre Heritage Alliance, the 501(c)3 managing nonprofit of the Cache la Poudre River National Heritage Area. The PHA works to PROMOTE a variety of historical and cultural opportunities, ENGAGE people in their river corridor and INSPIRE learning, preservation, and stewardship within the National Heritage Area.
This year, the POUDRE POUR will be hosted at the Boardwalk Park Museum in Windsor, CO. The venue reflects the region's cultural heritage and ties directly to the event theme. The event will be held regardless of rain or snow, with contingency plans in case of inclement weather.
Jekyll & Hyde ~ Johnstown-Milliken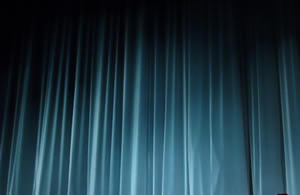 January 30 - March 29, 2020
Location: Candlelight Dinner Theater
Website:
coloradocandlelight.com
Broadway's Gothic musical thriller,
 Jekyll & Hyde
is about Dr. Henry Jekyll who accidentally creates a potion that changes him into a murderous alter ego, Edward Hyde. Jekyll must figure out a way to stop the uncontrollable violent transformations before it results in deadly consequences for his fiancée, Emma, and Lucy, a young woman who has fallen for the doctor. The soaring score features powerful and romantic songs including "This Is The Moment," "In His Eyes," Someone Like You," and "A New Life." No musical has ever held you like this!
Children's Bedtime Reading-Feelings ~ Johnstown-Milliken
March 19, 2020
Time: 6:30 PM - 7:30 PM
Location: Milliken Police Station
Website:
facebook.com/BedtimeReading
For Young Children (3-6yr olds and their family). Come hear a bedtime story and get a bedtime snack. 3rd Thurs of every month (Sept-May), 6:30 - 7:30. Sponsored by Johnstown-Milliken Rotary, US Bank & Domino's Pizza.
Rock Painting with Nikki Montoya ~ Johnstown-Milliken
March 30, 2020
Time: 10:00 AM - 11:00 AM
Location: Milliken Senior Center
Website:
millikenco.gov
Stop on by and have some fun painting rocks. All materials will be provided free of charge.
Whiskey Warm Up ~ Estes Park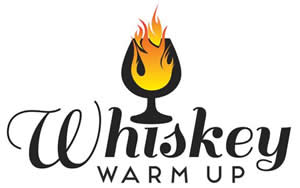 March 7, 2020
Location: George Hix Riverside Plaza
Website:
visitestespark.com
Dress warmly to sip on selections of Colorado whiskeys from a variety of local distilleries next to the heat of one of the fire pits in the beautiful outdoor George Hix Riverside Plaza. Guests can browse local cigar shops, retail vendors, and enjoy live entertainment! Learn more about the styles, tastes and smells of whiskey from a local distillery's knowledgeable educators at the Elkin's Distilling booth.
Winter Pool Party ~ Estes Park
March 21, 2020
Location: The Ridgeline Hotel Estes Park
Website:
visitestespark.com
On March 21, 2020, from 6pm to 11pm we will be hosting our third annual Winter Pool Party here at The Ridgeline Hotel! Bring the whole family and dive into the fun in our spacious indoor heated swimming pool, where the temperature is always perfect no matter what time of year it is. We will be showing family-friendly movies on our 180-inch projector screen, and a special menu will be available, with Build-Your-Own Burgers and Wild Game Bratwurst for the adults, and Hot Dogs or Mac & Cheese for the kids. Drink specials will also be available for guests age 21+.
The summer travel season will be picking up before you know it, so take advantage of this last chance staycation before the busy season arrives, and enjoy a little taste of summer in the middle of winter! We hope to see you here for this splash-tastic time!
For a limited time only, take advantage of an incredible $99 rate for our Poolside Rooms and stay near the action! But, you'll have to act quickly; we have a limited number of these rooms available, and at this rate they won't last long. Book your stay today!
Beer Bound 5K ~ Estes Park
March 28, 2020
Time: 11:00 AM to 1:00 PM
Location: Rock Cut Brewing Company
Website:
visitestespark.com
Join us for the second annual Rock Cut/EP News Beer Bound 5k! This fun run will be all about enjoying spring in the mountains, hanging out with good friends, and of course, a beer at the end!
The race will take place in Estes Park, starting and ending at Rock Cut Brewing Company. We'll have staggered starts for runners and walkers, with the first at 11a and the second just a few minutes later. The beginning of the course follows Moraine Avenue and will feature gorgeous views of the Continental Divide as you run west toward Rocky Mountain National Park. At Marys Lake Road, you'll turn south and head up a moderately-steep-but-short hill to Riverside Drive (keep an eye out for wild turkeys!). Take another left to go east on Riverside Drive and run near the Big Thompson River on your downhill descent back to the brewery.
Pre-registration is $18/person; race day registration is available at $25/person. Race fees include your choice of race swag (beanie, fanny pack, or neck gaiter, all embroidered with the race logo), a free beer at the finish (21+, please), and other fun goodies including stickers, coupons, and more!
Let's get outside, get some exercise, then enjoy a brew together afterwards!