<< Back to Local Community Information
It's happening in Northern Colorado! Here are fun things to do in October...
Fort Collins
|
Loveland
|
Greeley
|
Windsor
|
Johnstown
|
Estes Park
CSU Homecoming Weekend ~ Fort Collins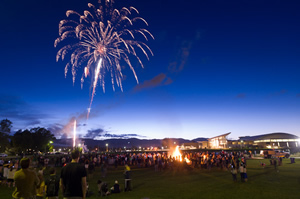 October 2-6, 2019
Website:
homecoming.colostate.edu
Founded in 1870, Colorado State University is celebrating its 150th anniversary all year long with events that look back on our legacy and look forward to the next century and a half of impact. This year's Homecoming & Family Weekend marks our first chance to commemorate the sesquicentennial together as one community of alumni, students, families, and friends. Join us for a fun and memorable lineup of festivities honoring our past, present, and future!
Book Fest: Food for Thought ~ Fort Collins
October 18-19, 2019
Time: 9:00 AM to 9:00 PM
Location: Downtown
Website:
www.FoCoBookFest.org
This year's festival is a literary feast for the foodie in all of us! The FREE, two-day event features local and national authors, food visionaries, chefs, and culinary experts like Chef Sean Sherman (James Beard Award winner, "The Sioux Chef's Indigenous Kitchen") and acclaimed writer Rick Bass ("The Traveling Feast" and others). Take part in author book talks, panel discussions, cooking demos, author readings, writing workshops, and much more!
Treatsylvania ~ Fort Collins
October 25 - October 27, 2019
Location: The Farm at Lee Martinez Park
Website:
visitftcollins.com
Take a stroll through this unique Halloween event at The Farm. Trick-or-treating, hayrides and treats for all. Tickets must be purchased in advance and children must be accompanied by an adult. Tickets on sale Oct. 2nd can be purchased at The Farm, EPIC, Northside Aztlan Community Center, and Foothills Activity Center.
Night on the Town ~ Loveland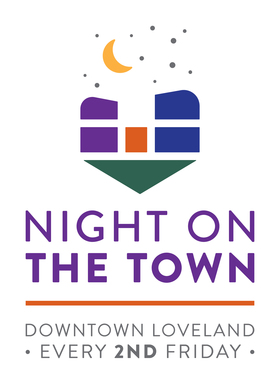 October 11, 2019
Time: 5:00 PM - 9:00 PM
Website:
visitlovelandco.org
Night on the Town is Downtown Loveland's "night out" with many art galleries and businesses offering a ready welcome from 5 pm to 9 pm. There's plenty of fine and casual dining, craft beer tasting rooms and retail shops to enjoy. You'll find snacks, live music and sales in multiple locations, all part of an inviting atmosphere and hearty welcome from downtown businesses. It's an opportunity to spend an evening with friends in our downtown.
The Loveland Museum/Gallery remains open on the second Friday of each month from 5 – 9 pm, offering free special events, lectures, and activities as well as free admission to the main gallery exhibits.
Notice as you stroll along 4th Street between Jefferson Avenue and Garfield Avenue there are sculptures (which change annually) that are part of the City of Loveland's "The Art Advocacy Project" known as TAAP for short. It's an easy-to-enjoy outdoor art exhibit!
Night on the Town activities change season to season, so there might be pop-up sales, sidewalk art or pedicabs in summer, or horse carriage rides, hot chocolate or the annual Festival of Lights in winter. Retailers and restaurants may run Night on the Town specials, art galleries have special exhibits and in general, you'll find people strolling 4th Street and often there is music in the air.
Zombie Crawl ~ Loveland
October 19, 2019
Location: Loveland Aleworks
Website:
visitlovelandco.org
Starting at Loveland Aleworks. We'll have Juiced On Imagination and Phobia Entertainment on site doing Zombie make-up. Costume Contest at 5:30 for individuals, groups, and children. Group Photo will be at dusk. DJ Kieren will be providing the soundtrack to get your night started off right. Make sure to stop at our friends throughout downtown who will be doing drink specials throughout the evening for those in Zombie attire. Burk's Tavern, The Laureate Publick House, East End Ale House, Rock Coast Brewery, Pourhouse Bar and Grill The event is Free and open to all ages. We'll have also Piggin' Out Loveland BBQ on site.
Trick or Treat Street ~ Loveland
October 26, 2019
Location: Downtown - 4th Street
Website:
visitlovelandco.org
Bring the kids down to 4th street for some costumes, community, and candy. Many thanks to the participating businesses.
Farmer's Market ~ Greeley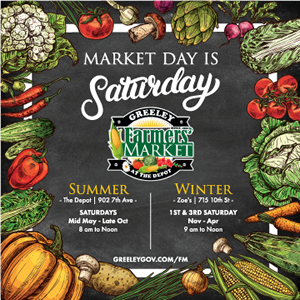 Saturdays in October, 2019
Location: Union Pacific Depot
Website:
greeleygov.com
Every market day offers something new for everyone – be it herbs, seasonal vegetables & fruit, salsa, bread, bouquets, music or kids' activities. In addition to your groceries, there is authentic artwork, crafts and gifts from the heart, as well as delicious scones, burritos and pastries to enjoy while you're there. Grab a cup of coffee/tea, sit in our bistro, listen to the music and watch the fun all around. Greeley Farmers' Market is the place to be Saturday mornings. Talk with your farmer, meet your neighbors, celebrate Weld's bounty – Join Us! Come for the food, stay for the fun.
Howl-O-Ween Trick or Treat ~ Greeley
October 19-20, 2019
Time: 3:00 PM - 7:00 PM
Location: Centennial Village Museum
Website:
greeleymuseums.com
Wear your spookiest (or silliest) costume and head to Centennial Village Museum for tricks and treats as you stop at our historical buildings. Try your hand at Halloween carnival games, check out the not-so-scary haunted house, and participate in the costume contest. Admission $3 per person, ages 3 and older. Children must be accompanied by an adult.
Cosmic Costume Skate ~ Greeley
October 26, 2019
Location: Greeley Ice Haus
Website:
greeleycalendar.com
Want a chance to wear your Halloween costume before the big day? Come dressed up and receive free skate rental. There will be a costume contest from 7:45-8pm, so be creative to win a prize! Age 3+.
First Friday @ Art Heritage Center ~ Windsor-Severance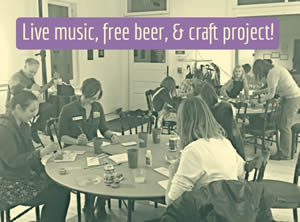 October 4, 2019
Website:
windsorgov.com
Join us at the Art & Heritage Center on the first Friday of each month for this free family-friendly event! Come and check out our latest exhibition, hear live music from local musicians, and create art with your community. Free beer is provided courtesy of our sponsor, High Hops brewery.
Twilight Tours of Lakeview Cemetery ~ Windsor-Severance
October 18-19 & 25-26, 2019
Time: 5:30 PM - 8:00 PM
Location: Lakeview Cemetery
Tour the historic Lakeview Cemetery by lantern light with a guide from the Town of Windsor Museums. Discover the exciting and unusual stories of early Windsor pioneers buried in the cemetery. Tours are an hour long and are offered at 5:30 p.m. and 7 p.m. They are best for children eight and older. The 5:30 tours are highly recommended for families. Register by the day before the tour for $5.
Halloween Party ~ Windsor-Severance
October 31, 2019
Time: 6:00 PM - 8:00 PM
Website:
windsorgov.com
Join the Windsor Police Department and the Optimist Club for a fun and safe Halloween night of games and sweet treats at Windsor's Community Recreation Center. Kids 12 and under are encouraged to come out; costumes are encouraged but not required.
The Hunchback of Notre Dame ~ Johnstown-Milliken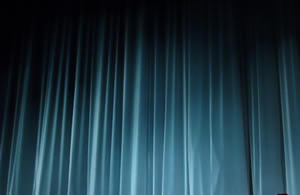 September 5 - November 17, 2019
Website:
coloradocandlelight.com
The Hunchback of Notre Dame is a powerful musical retelling of the love story of the gypsy Esmeralda, the deformed bell-ringer Quasimodo, and the gallant Captain Phoebus in 15th Century Paris. Representing the first-ever collaboration between two stage and screen titans – composer Alan Menken (Beauty and the Beast, Newsies, The Little Mermaid, Aladdin) and lyricist Stephen Schwartz (Pippin, Godspell, Wicked) – Hunchback contains songs from Disney film, including "Out There", "Topsy Turvy" and "God Help the Outcasts", plus entirely new songs sure to surprise fans of the movie.
Fill Your Belly & the Boot for MDA ~ Johnstown-Milliken
October 6, 2019
Time: 4:00 PM - 7:00 PM
Location: Johnson's Corner
Website:
frontrangefirerescue.co
Walking, talking, eating, hugging – every day, kids and adults with muscular dystrophy, ALS and related life-threatening diseases can have these abilities taken away.
**FRONT RANGE FIRE RESCUE & JOHNSON'S CORNER is teaming up to raise money for MDA kids!** PLEASE Join us at Johnson's Corner Restaurant on October 6th, 2019 4:00-7:00 pm. Johnson's Corner has donated their restaurant and their staff to cook up some amazing spaghetti for you, your friends, and family! Shamrock foods is also donating a portion of the food, Bonefish, Parry's Pizza, and others are donating door prizes.
Come by our admin office located at station 2 to purchase your tickets, Monday thru Friday between 9-4. All You Can Eat for $15 Adults/$10 Seniors & Kids, **Kids under 4 eat free** ** ALL NET PROCEEDS DONATED TO MDA **
Halloween Cookie Decorating Class ~ Johnstown-Milliken
October 13, 2019
Time: 3:00 PM
Location: Black Sheep Eatery + Market
Website:
facebook.com
We are teaming up with Get Baked Bakery for a spooooooky Halloween themed cookie decorating class. In this class, students will learn the basics of sugar cookie decorating. All skill levels welcome. No experience necessary! Your registration of $38 includes guided instruction, supplies and materials to decorate six uniquely awesome Halloween cookies. Grab your ticket by visiting https://bit.ly/2ntYU5i. Gather up a group and join us for a fa-boo-lous time!
Fall Celebration Sidewalk Sale ~ Estes Park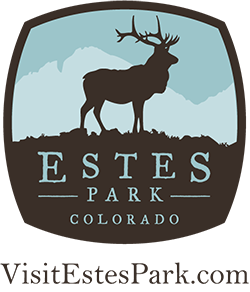 October 5-6, 2019
Time: 9:00 AM to 9:00 PM
Location: Historic Downtown Estes Park
Website:
visitestespark.com
It's a Fall Celebration Sidewalk Sale in Downtown Estes Park. Great buys for our local and visiting friends. Stores up and down the street display their products on the sidewalks and also in their stores. It is a great time of year with the changing colors and Elk Rut. There's no place like Estes Park - Come join in the fun!
The Shinning Ball ~ Estes Park
October 19, 2019
Location: The Stanley Hotel
Website:
visitestespark.com
The wildly popular Shining Ball returns to the historic concert hall for an evening of music and wild decorations as the ball makes its British Rock debut. The evening's entertainment features a showdown from the national touring act Beatles Vs. Rolling Stones – a Musical Showdown followed by DJ dance party.
Participants will compete for cash prizes with creative and daring costumes, so dress to impress. Festive hors d'oeuvres, delightful drinks, dancing and cavorting among the imaginative, Shining-themed decor will bring new chills to the hottest night of the Halloween season.