<< Back to Local Community Information
March 2020
|
February 2020
|
January 2020
March 2020
New BizWest 'Inspire' publication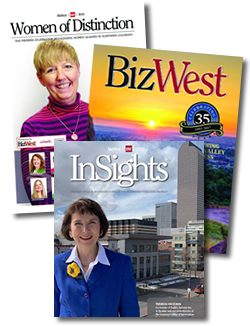 BizWest is launching a biweekly newsletter called Inspire that will focus on women in business. Articles will feature profiles of women in business, women's business issues, news and features of women-led companies, and more. You can view and subscribe to a complete list of BizWest publications at: https://bizwest.com/category/special_publications/
CSU wins sustainability award
The Association for the Advancement of Sustainability in Higher Education recently awarded Colorado State University (CSU) with a STARS' platinum rating. The association's Sustainability Tracking, Assessment and Rating System (STARS) evaluates institutions based on 1,000 data points in four categories: academics and research, engagement, operations, and planning and administration. This is the third time CSU achieved the platinum rating, making it the only school to earn three platinum ratings.
2019 Regional Housing Snapshot
Information and Real Estate Services (IRES) released final numbers for the Regional Snapshot 2019. In Greeley, the number of Listings Sold was up 1.7% while the Median Sales Price was up 4.2%, reaching $312,500. The Average Days on Market (ADOM) increased by 1.8%, rising to 56 days. In Loveland, the number of Listings Sold was up by 1.2% and the Median Sales Price up by 2.6%, reaching $400,000. The ADOM in Loveland was down 2.7% over last year to reach 72 days. In nearby Fort Collins, the number of Listings Sold decreased by 7.9% and the Median Sales Price increased by 3.9% to reach $437,000. The ADOM for Fort Collins remained the same at 66 days.
February 2020
Colorado cities earn smart energy designations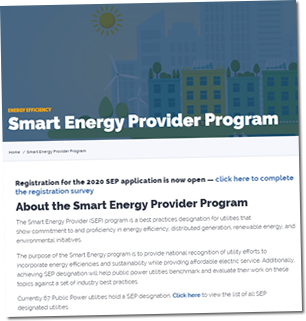 The City of Longmont and Fort Collins utility departments recently earned Smart Energy Provider designations from the American Public Power Association. The designation is in recognition of their proficiency in energy efficiency, distributed generation and environmental initiatives that also support low-cost, quality, safe and reliable electric services. Click here to read the complete report.
Top 20 American cities for tech professionals
CompTIA recently released their rankings of the Top 20 Best Tech Cities for IT Jobs and three Colorado cities made the list. Denver came in at #9, Boulder at #14 and Colorado Springs at #16. CompTIA is a trade association for the global technology industry. Their indexing is based on factors including projected employment growth, real wages and cost of living. Click here to read the complete report.
Larimer, Weld County outperforming state
Rich Wobbekind, associate dean and economist at the University of Colorado Boulder Leeds School of Business, recently served as the keynote speaker at the BizWest 2020 Northern Colorado Economic Forecast. Wobbekind put the spotlight on Weld and Larimer County as leaders in the Colorado economy. Greeley has been one of the fastest growing MSA's for a decade and the Fort Collins/Loveland MSA is the second-fastest growing in the state. Weld County led the state in job growth, followed by Colorado Springs and then Fort Collins/Loveland. Learn more at: bizwest.com
January 2020
Fort Collins ranks as Top 10 real estate market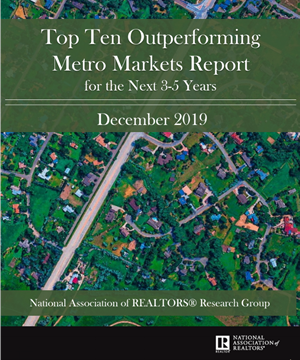 The Fort Collins-Loveland metro area as well as Colorado Springs recently ranked on The National Association of Realtors® Top Ten Outperforming Metro Markets Report. More specifically, they are among the top 10 markets expected to outperform the national real estate market in the next three to five years. Consistent job growth relative to the national average, housing affordability, domestic migration, population age structure, home appreciation and attractiveness for retirees were some of the factors taken into consideration. Click here to view the complete report.
Colorado cities top list of Boomtowns
SmartAsset's 2019 Top Boomtown rankings included Longmont at #1, Greeley at #5 and Denver at #7. Longmont ranked in the top 25% for all metrics taken into account, including GDP growth, unemployment, business growth, housing growth and household income. Click here to read the SmartAsset's 2019 Top Boomtown rankings.
Five Colorado cities ranked as 'Best cities for beer drinkers'
SmartAsset recently released a list of the top 50 cities for beer drinkers and Denver (6th), Fort Collins (18th), Colorado Springs (24th), Boulder (30th) and Loveland (48th) made the cut. Factors taken into consideration included number of breweries per 100,000 residents, average number of beers per brewery, bars per 100,000 residents and the average price for a pint of domestic beer. Click here for the complete set of rankings: smartasset.com.