<< Back to Local Community Information
October 2019
|
September 2019
|
August 2019
October 2019
Fort Collins, Boulder top most educated rankings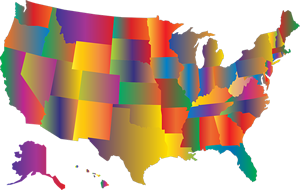 GoBankingRates recently released rankings of the most education cities in the nation and Fort Collins ranked #9 and Boulder #11. The results were based on data from the U.S. Census Bureau's American Community Survey data including examination of the percentages of residents ages 18-24 and 25+ with less than a high school degree, a high school degree or its equivalent, some college or an associate degree, and a bachelor's degree or higher. Click here to view the complete report.
Colorado clean energy industry leading job growth
According to the recently released 2019 Clean Jobs Colorado report, the state's clean energy industry hiring grew 4.8% in 2018, twice as fast as statewide employment (2.4%), and is now projected to hit 10.3% in 2019. Colorado ranks in the Top 10 states for jobs in wind, bioenergy, and overall renewable generation with 40% of all Colorado energy workers now employed in clean energy industries. Click here to view the complete 2019 Clean Jobs Colorado report.
Hotel Boulderado recognized as one of best historic hotels
Boulder's Hotel Boulderado was recently named as a finalist for the Historic Hotels of America's 2019 Awards of Excellence. The hotel opened with a Gala Ball on New Year's Eve in 1908. The five-story brick building combines Italian Renaissance and Spanish Revival architecture. Learn more at: www.boulderado.com.
September 2019
The Foundry's grand opening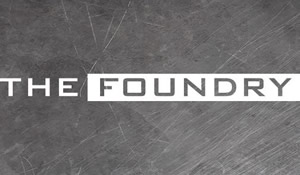 Residents, business owners and community leaders gathered in mid-August to celebrate the grand opening of The Foundry, Loveland's new downtown commercial center. The development features a MetroLux Dine-in Theatre, TownPalace Suites by Marriott Hotel, two five-story mixed-use buildings, a parking garage and public plaza to host community events. You can visit The Foundry's website and learn more at: thefoundryloveland.com.
Loveland, Fort Collins hospitals top U.S. News rankings
U.S. News and World Report recently released rankings of the best hospitals statewide. Regional hospitals topping the list include UCHealth Medical Center of the Rockies in Loveland at #7 and UCHealth Poudre Valley Hospital in Fort Collins at #11. Banner Fort Collins Medical Center and Boulder Community Health were rated as high performers in hip replacement procedures. You view the complete report at: health.usnews.com/best-hospitals/area/co
NASA partners with two regional companies
NASA recently selected Colorado Power Electronics Inc. of Fort Collins and Advanced Space Inc. of Boulder to partner on commercial space sector projects and to support future NASA missions. NASA Administrator Jim Bridenstine also recently visited the University of Colorado Boulder to tour the new, state-of-the-art CU Aerospace Engineering Sciences Building. Click here to read more about the grand opening of the new building and what the partnerships with NASA mean for future exploration of the moon, Mars and beyond.
August 2019
Brands at the Ranch: Gondolas, The Great Colorado Experience & More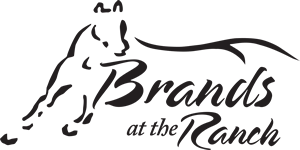 Business and community leaders recently gathered to learn about updated plans for the Brands at the Ranch development located in northeast Loveland and West Windsor. The overall vision for the development has shifted from being retail-centric to an entertainment/events venue. Plans currently include a gondola that would start near the Northern Colorado Regional Airport and extend over I-25 making stops at various locations within the Brands at the Ranch. In addition, consideration is being given to an attraction called The Great Colorado Experience which could include 5D projections, rope courses, virtual reality experiences and more. Stay on top of the latest news and updates at www.brandsattheranch.com.
New economic development website launched
The city of Loveland Economic Development Department recently launched lovelandeconomicdevelopment.org, a web portal designed to attract business owners and managers who are considering Loveland as a community in which to relocate, expand or launch. The site includes a map with property search information and meta data that includes transportation options, utility infrastructure, and incentive zones. In addition, the site is packed with community demographic and economic data, resource packages and descriptions of business incentives.
Northern Colorado hospitals receive top rankings
U.S. News and World Report recently released their rankings of the best hospitals in the United States. UCHealth Medical Center of the Rockies, located in Loveland, tied for 7th in the state with UCHealth Memorial Hospital in Colorado Springs. UCHealth Poudre Valley Hospital in Fort Collins ranked 11th in the state. Click here to view the full report: https://health.usnews.com/best-hospitals